Piyush Mishra Live in Frankfurt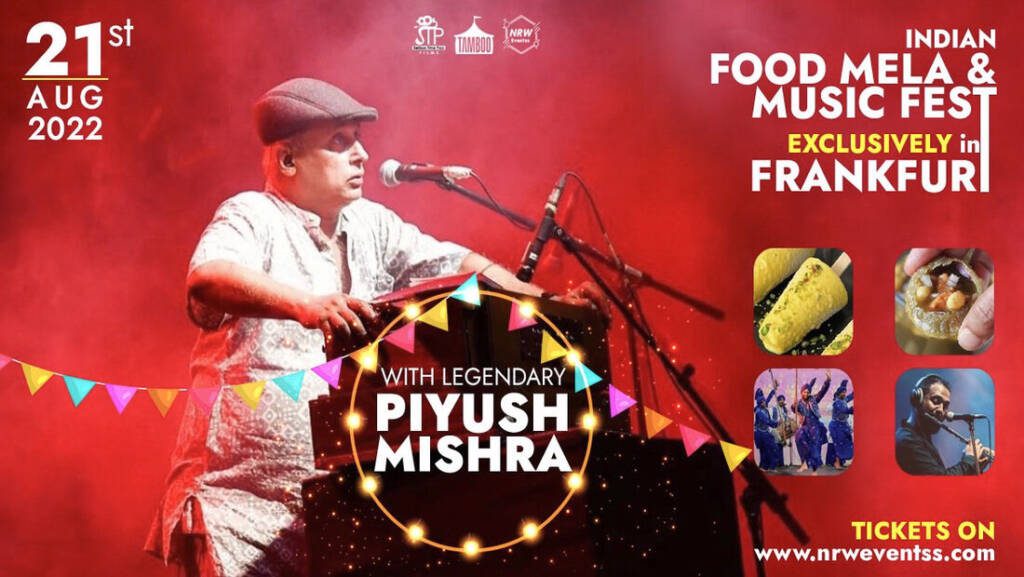 Indian Food Mela & Music Fest with Legendary Piyush Mishra
 Food Mela: Begins at 2 p.m. and features 20+ mouth-watering Indian street food.
 Music Fest: Begins at 5 p.m. and presents excellent performances by independent artists. 
 Piyush Mishra show: Begins at 6 p.m. and experience the best-ever musical & poetic evening with the Legendary Piyush Mishra – Ballimaaraan band. Their songs are an amalgamation of various emotions with the lyrics penned by Piyush Mishra himself who is a singer, poet, actor, director – the multitalented personality coming to fill our hearts with his music which feels like an engaging conversation, dialogues in the theater – free-flowing and straight from the heart. Over the years, many of the songs have gained a cult following as they resonate well with youngsters and because of the rebellious energy their songs evoke in the listeners.
Show Duration of Piyush Mishra: 1.5 hours      Language: Hindi        Kids: Babysitting facility available 
Refund policy: Tickets are non-refundable. Only in case, the show gets canceled due to any reason beyond our control e.g., Covid, tickets will be refunded.
Early bird tickets:

Sold-out
Phase 2 Tickets