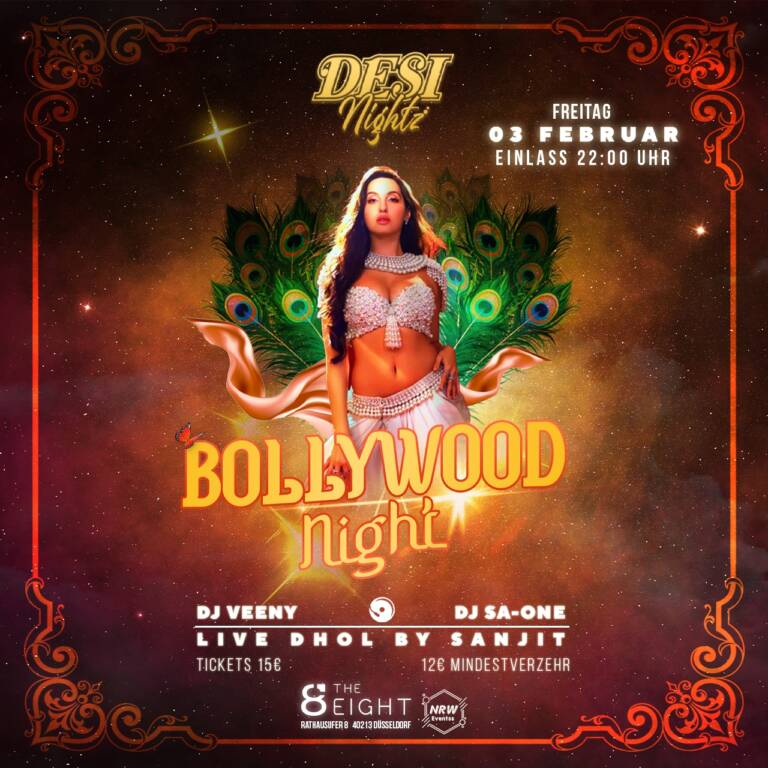 DesiNightz

presents Bollywood DJ with Dhol in

Düsseldorf
"Bollywood beats, live dhol, and a night to remember." Join us for a night of non-stop entertainment and dancing. Featuring DJ-SAONE, DJ VEENY, and DHOLI SANJIT. Book your tickets now for the ultimate Bollywood DJ party experience."🍻
Date: 3rd February 2023 Time: 10pm – 4am Venue: Ufer 8, Rathausufer 8, 40213 Düsseldorf
Organizer: DesiNightz (NRWEventss – Supporting partner)
For all the concerns and feedbacks regarding the Bollywood DJ party, please contact @desinightz on their Instagram page.
Please Note:
-Drink card worth 12 euros to be purchased at the door.
Refund policy: Tickets are non-refundable. Only in case, the show gets canceled due to any reason beyond our control e.g., Covid, tickets will be refunded.